Obioma Iweka's Testimonial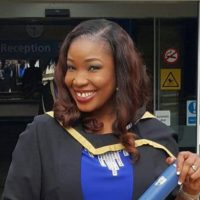 Obioma Iweka
MBA with Specialism in Strategic Planning with Distinction
The thought of achieving a post-graduate qualification seemed like a major challenge for me due to my overwhelming job demands and family responsibilities. Then I learnt about Executive Development Centre (EDC) from a friend. EDC then introduced me to Edinburgh Business School's portfolio of flexible distance learning programmes where I could start and finish my Masters degree at my own pace and pay per module! The whole thing sounded too good to be true but here I am today, a proud alumna of the prestigious Edinburgh Business School , The Graduate School of Business of Heriot-Watt University.
My success with EBS is attributable to the support of EDC. They provided a great learning environment, equipped with good facilities as well experienced faculty with the in-depth understanding of business environment and the associated challenges.
Their ability to connect real-life experiences using several business models and cases is truly amazing. The seemingly complex courses were demystified for easy understanding, this made me perform exceptionally well during my MBA programme.
My experience with Edinburgh Business School was truly life changing. Each course expanded my understanding of 21st century business and management dynamics and how they can be applied immediately at the workplace and business. The programme increased my knowledge base and enhanced my confidence level.
I strongly recommend Edinburgh Business School to anyone aspiring to obtain a reputable post-graduate qualification from a world-class University.
That moment I walked on the stage on my graduation day in Edinburgh was one that will remain evergreen in my memory forever.