Kobi Okonma's Testimonial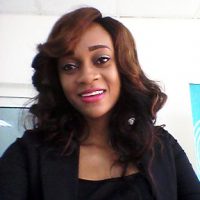 Kobi Okonma
Master of Business Administration
I needed a credible and affordable business and management higher degree from a reputable Business School that would give me time both for work and my social life and I found out about Edinburgh Business School, The Graduate School of Business of Heriot-Watt University in Edinburgh, Scotland, UK.
The flexibility of the programme was immediately appealing, and the international reputation of Heriot-Watt University further aided my decision to enrol on their very popular and successful MBA programme.
I came from a Fine and Applied Arts background and some of the numerate courses were tough but with the help of the tutors and my dedicated study hours I was able to overcome the world-class and rigorous EBS exams one after the other and successfully complete my program in 18 months.
Organizational Behaviour, Strategic Planning and Strategic Risk Management were my favourite courses as they equipped me with the right skills and competences which gave me an edge first at my previous place of work and later served as the catalyst in my career path that gave me the latest job in a Multi- national Company where my managers have been impressed with my input.
One thing that got me going was the constant encouragement, the help and assistance from the in-country Approved Learning Partner (ALP) of EBS, that is Executive Development Centre (EDC) and their faculty of tutors. The tutor-student relationship at EDC is simply amazing.
I have and am still recommending the EBS program to family and friends.
Thank you, Edinburgh Business School, thank you Heriot-Watt University and thank you Executive Development Centre.